Boiler Repair Services
We cover Birmingham and all surrounding areas including Sutton Coldfield, Solihull and Tamworth.



Jump to:
Here at AllForProperty Ltd, we understand that when your boiler breaks down, you are looking for a fast and reliable solution that isn't going to break the bank. We work on any make and model gas or electric boiler and can get your old boiler back up and running in no time.
You will also be glad to know that we offer a competitive fixed price on our boiler repair services and for any ongoing care plans for every budget. If you require our services or would simply like to speak to a member of our team, then please get in touch by calling 0121 405 0404, or take a look at our other contact details at the bottom of this page.
Boiler repairs throughout Birmingham
If your boiler has broken down and stopped working entirely, or perhaps there is a fault code that you have noticed on the display that you do not know how to fix, our team can help you. There are some issues that require a professional heating engineer to fix and may be dangerous for you to try and do yourself.
Our experienced heating engineers are qualified to fix your current boiler and will test all of the components to make sure that it is up and running smoothly in no time. We have repaired many boilers throughout Birmingham, including Sutton Coldfield, Solihull and Tamworth, you can browse through our work by heading over to our gallery page.




We offer flexible payment methods for your boiler repair
You have the choice between the following two options:
ONE-OFF REPAIR £125 + Cost for any part if needed + VAT
We will repair your boiler at a fixed price, plus the cost for any parts (if) needed, no unexpected surprises! Our engineer will give you a quote for the replacement part if needed. If you are happy with the quote he will start with the repair. If you decide not to go ahead, you'll only be charged £75+VAT for the engineer's time and the diagnostic of the problem. If there are any unrelated faults, such as a leaking radiator when the original fault was a broken boiler, we will provide a separate quote for each repair.
REPAIR AND ONGOING COVER £99 (fee for the initial repair, labour and parts included) + £22 p/m
You pay less upfront for your initial repair and then choose one of our CARE PLANS for total peace of mind for the rest of the year!
One of our experienced engineers will take a look at your boiler. If it's possible to repair we will repair the fault and any directly related faults. If there are any unrelated faults, such as a leaking radiator when the original fault was a broken boiler, we will provide a separate quote for each repair. We will then cover future repairs to your boiler and central heating system for 12 months.
Our customers throughout Sutton Coldfield, Solihull and Tamworth have rated our services very highly, do not just take our word for it, you can visit our reviews page and read through the reviews our customers have left behind for us.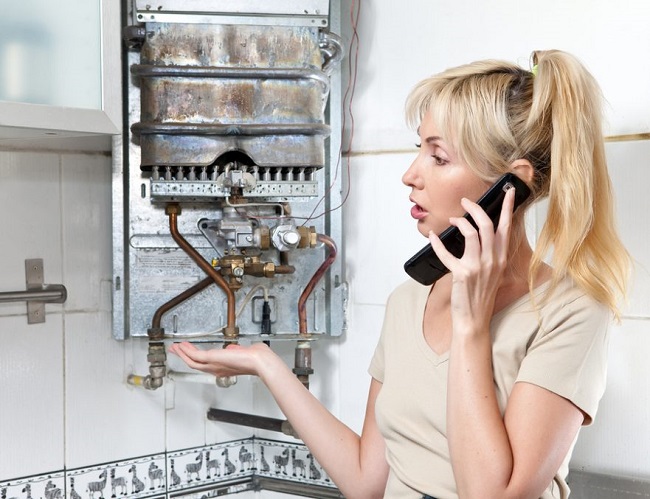 How to maintain your boiler
There are a few things that you can do to help maintain your boiler. Our expert heating engineers have put together a list of things that you can do, to help prevent the chances of your boiler breaking down on you. These include:
Keep it running
Ensure your boiler is running, even if it is for a brief period of time, during the summer. Homeowners often turn their heating off during the summer because it is not needed, however, this could cause more damage than you think. The reason for this is that it could cause certain components in your boiler to stop working.
Bleed your radiators
Do your radiators have cold spots? This could be due to trapped air inside your radiators, causing them to not heat up properly. Bleeding your radiators helps release the trapped air, allowing your radiators to warm up evenly.
Install insulation
Prevent your pipes from freezing during the winter by ensuring you have proper insulation added. This not only helps your pipes from freezing, but also prevents any chances of your pipes bursting too.
If you would like to know more about what else you can do to help maintain your boiler, speak to our friendly and reliable team today!
(More: How to prevent your boiler from condensate backfill)
Signs to look out for which indicate your boiler needs a repair
A boiler repair might range from a minor issue to a complete boiler failure, but whatever the situation, we're here to help. If you observe any of the following problems with your boiler, you should contact a Gas Safe expert right away to investigate:

- If you notice even the smallest amount of water leaking from your boiler.
- Your boiler is turned on, but your radiators aren't warming up.
- Your boiler keeps shutting off on its own.
- Your boiler makes weird or loud noises.
- You have hot water but no heating, or vice versa.
- Your boiler has fully shut down.
Have you noticed these signs? Or have you noticed other signs that we have not mentioned? Make sure to call our heating engineers by viewing our contact details down below.
(MORE: Signs which help indicate your boiler needs repairing)

Contact us
If you live in Birmingham or any of the surrounding areas, including Sutton Coldfield, Tamworth and Solihull, and are interested in finding out more about our boiler repair services, then please get in touch today by calling us on 0121 405 0404 or sending us an email at info@allpforproperty.com. Alternatively, you can fill out a contact form and we will get back to you shortly.
We at AllForProperty Ltd hope you choose us for any boiler repair services that you may require.