Electric Boiler Replacement and Upgrades
AllForProperty Ltd offers upgrades and replacements for electric boilers in homes based in Birmingham, Sutton Coldfield, Solihull and Tamworth

Need an electric boiler installed in your home? AllForProperty Ltd has got you covered. All of the electric boilers that we install are energy-efficient and built to last, therefore not only are you doing your part to reduce your carbon footprint but can also save money in the long run.
Electric boiler manufacturers we install include TRIANCO AZTEC, ARISTON, HEATRAE SADIA, GLEDHILL, BOILERMATE, PULSACOIL, MEGAFLO, AMPTEX, ELSON, FLAMCO, EHC, OSO, TELFORD, TRISTOR, VIESSMANN, ALBION, RANGE TRIBUNE, JOULE and more. Simply call our professional boiler installers on 0121 4050404 to find out if we can install a boiler from a manufacturer we have not mentioned above.
Jump to:


Electric Boiler Replacement and Upgrades in Birmingham
Electric boilers are an ideal alternative for homes or flats that are disconnected from the main gas line and/or do not have space for an oil storage tank. They are also known to produce a limited amount of hot water which makes them better suited for smaller sized properties.
Electric boiler technology is no longer a small niche but rather a growing competitive market where the technology has been developed so that electric boilers are now as reliable as gas boilers. Many people throughout Birmingham and the surrounding areas, including Sutton Coldfield, Solihull and Tamworth are now opting in for electric boilers due its advantages and popularity.
We've got great Electric Boiler Packages on offer, so please visit our Offers page and grab yourself a Deal! Or send us a message using our contact form and get a free quote on a new electric boiler today!
(More: What Size Electric Boiler Do I Need?)
Benefits of an Electric Boiler
Replacing a gas or an oil boiler with an electric one comes along with plenty of benefits, these include:
- Cheaper to install and maintain
- Helps reduce your carbon footprint

- Fewer chances of a fault developing
- Zero chances of a carbon monoxide leak
- Compatible with solar technology, saving you even more
- No need to worry about getting it serviced every year
These are just a few advantages we have mentioned, if you would like to discuss your options with us, get in touch with our team across Birmingham and the surrounding areas, including Tamworth, Sutton Coldfield and Solihull.
(More: Benefits & Drawbacks of Electric Boilers)
How to find the right electric boiler...
Electric Supply
When you start considering getting an electric boiler fitted, you need to check for certain things, such as having the right sized fuse and if your home has a single or a three-phase electric supply. Larger homes and flats tend to have a three-phase electric supply whereas single-phase supplies are found in many homes throughout the UK.
Fuse Size
Most electric boilers use around 48 amps, so if your fuse is 60 amps, and you run a couple more electric appliances alongside your boiler, it could cause the fuse to blow. To find out what size fuse you have, simply check your fuse box or get in touch with and we will be happy to guide you.
Output Rating
Similar to having an appropriate fuse size, you need to make sure you have the right output rating too. This simply shows the power of the boiler, if the power of the boiler is not powerful, it will not be able to meet your heating and hot water needs. We suggest looking for an electric boiler with a suitable output rating then add 1.5kW for every radiator you have in your home. For example, if you have 8 radiators, you need an output rating of 12kW.
(More: The Essential Guide to an Electric Boiler Installation)
Why Choose AllForProperty Ltd?
When you choose AllForProperty Ltd, we ensure we are there with you throughout the entire process. Our expert heating engineers will guide you through choosing the right electric boiler to install, so you can be assured that you are in safe hands with us.
You will be glad to know that we are fully trained and qualified to install a range of boilers, this includes being Gas Safe registered. To view the full list of our qualifications, simply head over to our about page.
We have installed many electric boilers across Birmingham and the surrounding areas, including Sutton Coldfield, Solihull and Tamworth. You can browse through our installation projects by visiting our gallery page or if you would like to know what our customers have to say about our services, simply head over to our reviews page.
So if you are looking for a cheaper and an efficient alternative way to heat your home, consider getting an electric boiler. If you would like to discuss your options with us, please get in touch by viewing our contact details down below.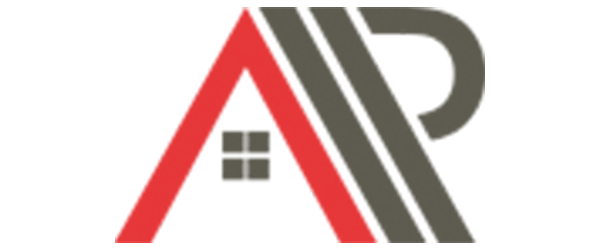 Find out more about electric boilers
To find out more about our electric boiler upgrade and replacement service, then please do not hesitate to get in touch with us by calling 0121 4050404. Alternatively, you can email our friendly and reliable team at admin@allforproperty.com, or fill out a contact form and we will get back to you shortly.
We hope you choose AllForProperty Ltd for any electric boiler installation services that you may require across Birmingham, Sutton Coldfield, Solihull and Tamworth.