Expert Electric Boiler Replacements in Sutton Coldfield
For properties in Sutton Coldfield and the surrounding areas, AllForProperty offers expert electric boiler replacements.
Do you require an electric boiler for your flat or home in Sutton Coldfield? With AllForProperty, you're in safe hands. Because all of the electric boilers we install are energy-efficient and long-lasting, you'll not only be reducing your carbon footprint, but you'll also be saving money over time.
Among the electric boiler brands we install are TRIANCO AZTEC, ARISTON, HEATRAE SADIA, GLEDHILL, BOILERMATE, PULSACOIL, MEGAFLO, AMPTEX, ELSON, FLAMCO, EHC, OSO, TELFORD, TRISTOR, VIESSMANN, ALBION, RANGE TRIBUNE, JOULE, and others. Simply call our professional electric boiler installers on 0121 4050404 to see if we can install a boiler from a brand that isn't listed above.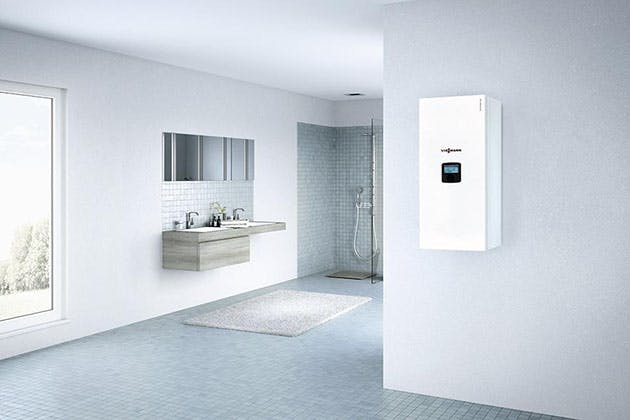 Electric Boiler Replacement and Upgrades in Sutton Coldfield
They're also known for producing restricted amounts of hot water, which makes them ideal for tiny houses. Electric boiler technology has improved to the point that electric boilers are now as reliable as gas boilers.
Electric boilers are becoming increasingly popular in Sutton Coldfield and the neighbouring areas as a result of their benefits and popularity.
(We have some great Electric Boiler Packages available, so take a look at our deals page to see what we have to offer! Send us a message using our contact form for a free quote on a new electric boiler.)

(Learn more: What Size Electric Boiler Do I Need?)
Why Should You Hire AllForProperty in Sutton Coldfield to Replace Your Electric Boiler?
You can rest assured that when you choose AllForProperty, we will be there for you every step of the way. Our experienced heating engineers will help you choose the perfect electric boiler for your needs, so you can be certain that you're in good hands with us.
You'll be relieved to find that we're fully trained and qualified to install a wide range of boilers and that we're also Gas Safe registered. To get a complete list of our qualifications, head over to our about page. Our heating engineers have installed many electric boilers across Sutton Coldfield & the local areas. See some of our Sutton Coldfield installation projects in our gallery, or read what our clients have to say about our services on our reviews page.

Learn more about our electric boiler replacements in Sutton Coldfield.
If you're looking for a less expensive and more efficient way to heat your home in Sutton Coldfield, consider buying an electric boiler. Please contact us using the information provided below if you'd like to discuss your options with us.
If you have any queries about our electric boiler upgrade and replacement service in Sutton Coldfield, please call us at 0121 4050404. You can also send an email to admin@allforproperty.com or complete our contact form and we will get back to you as soon as possible.