Expert Boiler Repairs in Birmingham
Our Gas Safe registered are available to repair boilers throughout Birmingham. Book a boiler repair service with us by calling our team on 0121 405 0404.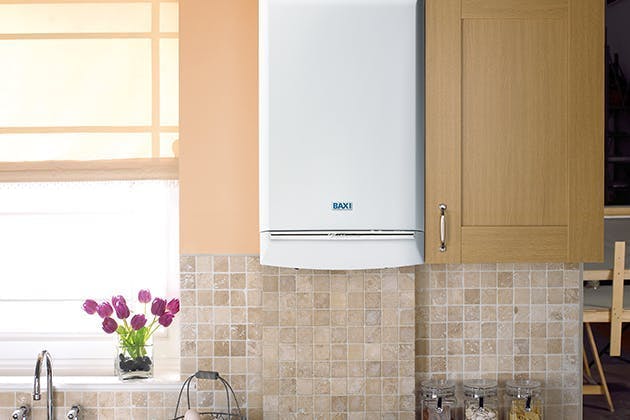 Professional Boiler Repairs Birmingham
Has your electric boiler broken down? Our heating engineers are available throughout Birmingham and the surrounding areas to help fix your boiler as soon as possible!
We understand getting a qualified engineer to repair your boiler can be difficult and a stressful process. We will make sure we get to you as soon as we can so you are not left without any heating or hot water for a long time. If you are ready to book an electric boiler repair service with us, get in touch by calling us on 0121 405 0404 and we will be happy to help.
We are also Gas Safe registered and Baxi Approved Installers. This means we are trained and qualified to repair all gas boilers, including Baxi boilers. From replacing broken components to diagnosing fault codes, you can count on us.
When you call our heating engineers, we will make sure to guide you through the entire process from start to finish. We also make sure all work is completed to meet your needs and requirements, read through a few reviews left by our customers in Birmingham who have been satisfied with our services.
How do electric boilers work?
Electric boilers work in a very similar way to gas boilers, it takes cold water from the mains water supply which is heated using a heating element. The heating element inside the boiler receives power from the main electrical supply, and they function similarly to gigantic kettles, heating the water using electricity and a metal component.
The heat is transmitted from the cold water to the metal heating element, resulting in hot water that may be delivered to radiators and taps on-demand or from a hot water storage cylinder. The kind of electric boiler/heater utilised determines how the boiler operates in terms of heating and storing the water.
Common Issues with Electric Boilers
While electric boilers are known for their reliability and longevity, like any piece of machinery, they are not immune to problems. Understanding the common issues can help you identify early signs and seek professional help promptly. Here are some issues that often require electric boiler repairs:
Leaks
While leaks are less common in electric boilers compared to gas boilers due to the absence of a condensate pipe, they can still occur. Water leaks can cause damage to your property and also negatively affect your boiler's efficiency.
Strange Noises
Unusual sounds coming from your boiler, such as banging, whistling, or gurgling noises, can indicate several issues. These can range from air in the system to limescale or sludge build-up on the boiler's heat exchanger.
No Hot Water or Heat
This is perhaps the most evident sign of a boiler problem. It can be due to multiple issues, including a broken thermostat, damaged diaphragm and airlocks, or issues with motorised valves.
Tripping Circuit Breaker
If your boiler frequently trips your circuit breaker, it could indicate a serious electrical problem. It could be due to a faulty pump, or the boiler might be overloading the electrical circuit.
Inefficient Heating
If your boiler takes a long time to heat your home or if it doesn't heat evenly, it may need to be repaired or serviced.
If you are experiencing any of these issues, don't hesitate to reach out to a professional. Ignoring the problem may lead to more significant issues in the future and could potentially be dangerous.
Our Electric Boiler Repair Services in Birmingham
Over time electric boiler can stop working and this may be due to many reasons. For example, there could be a chance of loose wiring, certain components have stopped working or simply because your boiler is very old. Whatever the reason may be, here at AllForProperty, we are confident that we can get your boiler up and running in no time.
We are fully trained and qualified to repair a range of electric boilers throughout Birmingham and the surrounding areas, simply get in touch by viewing our details below.
Book Boiler Repairs Birmingham
Our heating engineers are available throughout Birmingham and the surrounding areas, book a boiler repair service with us by calling us on 0121 405 0404.