Fast, Efficient and Reliable Boiler Repairs Sutton Coldfield
It's five in the morning, you need to get ready for work… But the boiler's gone!
Before you know it, you're running around using boiled water from the kettle to shower and wash the dishes. Not very convenient when you've got so many responsibilities.
Well, we have great news for you!
Our highly skilled heating engineers have been fully trained to diagnose any major or minor fault with all boilers. We understand with the current cost of living crisis, times are hard for everyone, so ensuring we do everything possible to revive your boiler is important to us.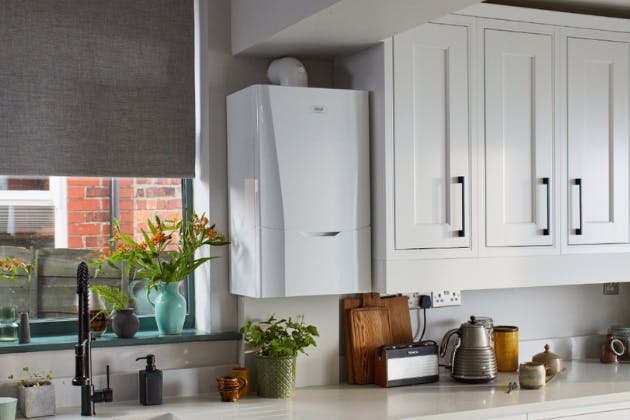 Boiler Repair Sutton Coldfield
Our engineers are always prepared to handle the job so spare parts and special equipment are with our engineers wherever they go. If by chance, your boiler requires particular parts, we'll contact our parts supplier and arrange to do the job at a time that suits you best. We'll do all the work, so you get a fully functional boiler back quickly.
Boiler repairs are an important job, and you should only trust a fully trained professional like the ones we have at Allforproperty Ltd. All our engineers are Gas Safe Registered and fully insured, so rest assured the safety of your home is our priority.
How do I know if my boiler is faulty?
To see if your boiler is faulty and needs a repair, look out for the following...
No Hot Water
No hot water is among the most typical boiler problems. A broken diaphragm, a broken thermostat, or a jammed valve in the closed position can all be to blame for this. You should first make sure the thermostat is adjusted to the appropriate temperature before attempting to resolve this problem.

Leaking Boiler
A boiler leak can be a major issue that has to be fixed right away. Many problems, such as a broken heat exchanger, a malfunctioning pressure valve, or a damaged seal, might result in a leaking boiler. You should stop the flow of water and electricity to your boiler and contact a qualified Gas Safe registered engineer as soon as you discover any water leaking from it.

Strange Noises
Strange noises coming from your boiler could indicate a significant issue. Banging, whistling, and bubbling are the common noises you can expect to hear when there is an issue with your boiler. While whistling sounds could be caused by a malfunctioning valve, banging sounds could point to an issue with the pump or air in the system. Gurgling sounds may indicate an obstruction within the system. You should get in touch with an experienced heating engineer in Sutton Coldfield if your boiler starts making any odd noises.

Boiler Turning Off
Your boiler may have a problem with the thermostat or pressure valve if it constantly shutting off. Low water pressure or a blockage in the system are some potential causes. You should check the water pressure gauge and make sure it is adjusted to the appropriate level before attempting to resolve this problem. It could be necessary to top up the system if the water pressure is too low. If the problem continues, you'll need to contact an experienced heating engineer.

If you have found any of these issues with your boiler, please do not wait till your boiler is irreparable. Taking early action now means can ensure you save time, money and effort, so get in touch by viewing our contact details below.
Speak to a heating engineer today
Great news, our heating engineers cover Sutton Coldfield and other surrounding areas. We are also Gas Safe registered, therefore fully trained and qualifed to carry out a range of gas boiler repair services. So, get in touch with us now to book an appointment for a boiler repair service. Simply call us on 0121 405 0404.
If you would like to read through our reviews, please head over to our reviews page.
We hope you choose AllForProperty for any boiler repair services that you require.