Nothing is more annoying or aggravating than a broken heating system, especially in the winter when waking up to a cold house or stepping into a freezing shower is an unpleasant prospect. It's not always easy to spot the earliest indicators of heating problems, which is why AllForProperty has compiled a list of electric boiler problems to keep our customers informed and prepared.

Electric boilers are repaired by our heating engineers throughout Birmingham and the surrounding areas, including Sutton Coldfield, Solihull, and Tamworth. Contact our heating engineers today at 0121 405 0404.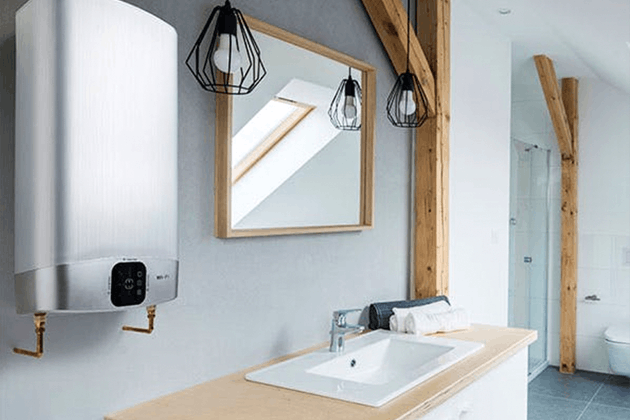 Common types of electric boiler repairs
Thermostat/Circuit Breaker Faults
Do you notice that your boiler does not respond when you adjust the thermostat controls, or that your circuit breaker has tripped and will not reset? These types of electric boiler issues suggest that it is time to bring in a professional heating engineer. If you tamper with your thermostat, you put yourself at risk of electrocution, especially if any of the wires look to be scorched. Consult with a skilled tradesman to determine whether a repair is possible or whether a new thermostat is required.

Leaks
Water dripping from your boiler — whether a small amount or a large leak – is a major problem that must be addressed as quickly as possible, as it can cause extensive damage to your property and electric heating system. Leaks can be caused by a variety of circumstances, such as corroded pipes or a faulty temperature and pressure valve; it is frequently difficult to pinpoint the specific source of the leak, so you should always leave this to professional heating engineers who can determine the cause and make the necessary repairs. If you believe that you have a leak, it is preferable to turn off the power to your boiler to avoid any hazard.
Strange Sounds
Strange noises are one of the most typical electric boiler concerns that individuals encounter. Rumbling, popping, and hissing sounds from your electric boiler can be caused by a variety of things, including sediment buildup within the tank, changes in water pressure, and a loose heating element. Keep a close eye on the sounds and, if you are concerned, contact a heating engineer to investigate more.
Pests
Unwanted visitors who find their way into your home or company and inflict untold harm to your heating system can sometimes create electric boiler troubles. The AllForProperty crew was recently called out for an emergency repair in Central Birmingham, where hungry rats had feasted on the power wires that supplied energy to the underfloor heating system and the boiler. We had to do a temporary repair on the spot because the heating controller had been damaged, and then return the next day to complete the full repair.

Get in touch
If you suspect a problem with your electric heating system, contact our heating engineers right away. Our heating engineers provide quick and responsive service to customers throughout Birmingham, including Sutton Coldfield, Solihull, and Tamworth. Call us at 0121 405 0404 or arrange a call out through our online enquiry form.