Boiler Repairs Solihull
Offering boiler repair services across Solihull and the surrounding areas.
Are you looking for a low-cost emergency boiler repair or replacement that offers safety and reliability? Look no further than AllForProperty! Our Gas Safe registered engineers are on hand to get your boiler up and running in no time. To find out more, speak to our team today by calling us on 0121 4050404.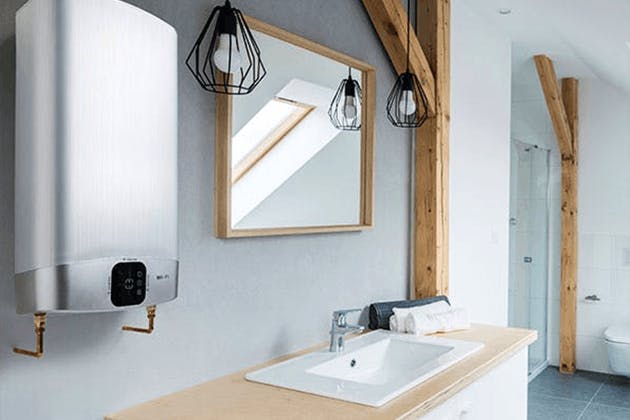 Need a boiler repair in Sutton Coldfield
Here at AllForProperty, we are confident that we can fix all types of boiler issues. From leaking pipes to motor issues no job is too big or small for us. When you hire us for boiler repair, we make sure to use high-quality replacement components and materials. We take great pride in delivering professional services, simply take a look through our previous work across Solihull by heading over to our gallery page.
We are also highly experienced when it comes to repairing boilers, therefore, can offer great advice when you need it. Our customers highly appreciate our services, do not just take our word for it, simply visit our reviews page to read the reviews they have left behind for us.

Signs of a poorly installed boiler
All electric boilers need to be installed by a fully trained and qualified installer. If you have an unqualified engineer to install the electric boiler for you can be dangerous. There are a few signs that you can look out for which indicate that your new electric boiler has been installed poorly. These include:
- Electrical components or circuit boards can burn and melt due to loose wiring connections.
- Heating components fitted incorrectly can break fuses and cause devices to overheat, causing safety valves to leak and discharge.
- Units installed without proper limescale protection can create a slew of issues, including the complete failure of the electric boiler.
- Electric boilers are exceedingly risky to deal with since they operate at such a high voltage. They are volatile due to the mix of high-pressure water and high voltage. Due to this, they should be repaired, maintained, and installed by qualified heating engineers.
What to do when you see signs of poorly installed boiler?
When you see indicators of a badly placed boiler, you must act quickly to eliminate potential safety issues and assure the effective operation of your heating system. The following are the steps you should take:
Safety First
If you believe that your boiler installation is unsafe, put your own and your family's safety first. If you detect a strong odour of gas, leave the area immediately and contact your country's gas emergency number. Gas leaks can be exceedingly dangerous, therefore it's critical to evacuate and get professional help.
Record the Problems
Take note of any evident indicators of a faulty boiler installation. Loose or faulty connections, insufficient ventilation, inappropriate location, or shoddy pipes are examples. When speaking with professionals, it is helpful to document these difficulties with images or written explanations.
Contact a Certified Professional
It is best to seek the assistance of a trained and certified heating engineer or boiler expert. Look for people who have experience installing and repairing boilers. They will be able to examine the installation and detect any problems or violations.
Request an Inspection
Make an appointment with a heating engineer or technician to check the installation and identify any issues. They will extensively inspect the boiler, pipes, ventilation, and other components to ensure that they fulfil the required safety standards and regulations.
Seek Corrective Measures
The specialist will offer appropriate correction steps based on the inspection findings. This may include repairing or replacing problematic components, correcting ventilation concerns, and, if necessary, reinstalling the boiler. It is critical to solve these concerns as soon as possible to ensure the safe and effective operation of your boiler.
Consult with a Variety of Experts
If you have worries regarding the initial installation, getting different opinions from certified professionals can be beneficial. This will give you a thorough overview of the situation and allow you to make informed judgements about repairs or reinstallation.
Maintain Documentation
Keep all records pertaining to the original installation, inspections, and any repairs or corrective measures made along the process. If necessary, these documents will serve as vital proof and may be required for warranty claims or legal purposes.
Keep in mind that a properly installed boiler is critical to the safety and effectiveness of your heating system. Taking action as soon as you see indicators of a badly installed boiler can help prevent subsequent problems and protect the comfort and safety of your family.
Want to know more? Get in touch by viewing our contact details down below.
Book an Electric Boiler Repair Service with AllForProperty
Our heating engineers are available throughout Solihull and can be contacted on 0121 4050404. We hope you choose AllForProperty for any boiler repair services that you may require.