Boilers are the most important component of your home's central heating system. You should always double-check that your boiler is operating as it should because it is not adequately warming your home or is frequently requiring repairs, it may be time to replace it.
Fortunately, our heating engineers across Birmingham, Sutton Coldfield, Solihull and Tamworth have compiled a list of our reasons why you need to replace your outdated boiler.
If you want to install a new boiler, call us at 0121 405 0404 or drop us an email at info@allforproperty.com to schedule a consultation with our experienced team.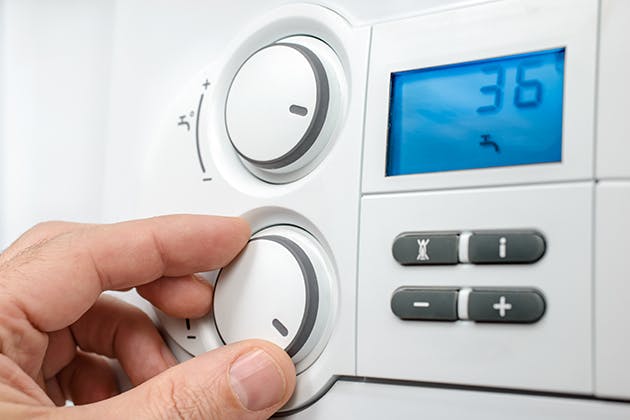 Understanding Different Boiler Types
Understanding the many boiler types, including combi boilers, system boilers, and conventional boilers, is crucial before making a choice. Each type has benefits and is appropriate for various family sizes and heating needs.
Why do you need to replace your boiler?
Reduce your carbon footprint
Recently, many people are thinking about their impact on the environment and replacing your boiler with a new one can certainly help reduce your carbon footprint. The reason for this is that newer boilers are highly energy-efficient and cut down on the amount of fuel needed to heat your home.
Reduces energy bills

With newer boilers being energy efficient, you will be glad to know they also reduce your heating bills. Running at its maximum efficiency will use less fuel, whether it's gas, lpg or electric, and keep your heating bills to a minimum!
Attract potential buyers
Your property will be more appealing to potential buyers if you replace your boiler with a modern energy efficient boiler. If you plan on selling your home or renting it out to tenants in the future, it's critical that the boiler is in good working order. When picking between two properties, an old boiler can be the determining factor.

Smaller in size
Is your existing boiler taking up a lot of space? Newer boilers are carefully designed and built so they are smaller in size, making them easier to be installed anywhere in your home, for example, you can have them hidden away behind a kitchen cupboard!
Factors to Consider When Choosing a Boiler
Making the best boiler choice for your home is an important choice that may have a big impact on both your comfort and energy efficiency. With so many options on the market, it's important to take into account a number of aspects to make sure you choose wisely. The following are the main aspects to take into account when choosing a boiler for your British home:

Heating Requirements: To establish the boiler's required heat output, evaluate the size of your house and the number of rooms.
Hot Water Demand: Consider your household's hot water demands when deciding between a combi boiler and a system boiler with a hot water cylinder.
Energy Efficiency: To cut energy costs and your carbon footprint, look for boilers with good energy efficiency ratings.
Fuel Type: Take into account the cost and accessibility of various fuel types, such as petrol, oil, electricity, or renewable alternatives.
Costs of Installation and Maintenance: Consider the up-front installation costs and continuing maintenance prices for each kind of boiler.
Boiler Brand and Warranty: To ensure long-term performance and piece of mind, get a reputable brand with a strong warranty.
Space and Location: Take into account the location and available space for the boiler installation, especially for smaller buildings.
Budget-Friendly Boiler Installation Tips
It need not be expensive to get a new boiler. The following suggestions will help you save money on your boiler installation:
Compare estimates
Request estimates from a number of reliable heating engineers or businesses. You can locate the best value without sacrificing quality by comparing pricing.
Think about Energy Efficiency
Although more efficient boilers might cost more up front, they can result in significant long-term energy bill savings. Long-term costs may be lower if you choose an energy-efficient model.
Investigate Your Financing Options
Find out if financing or payment plans are offered for boiler installs. In order to lessen the financial load, several businesses provide flexible payment choices.
Timing
Consider installing your boiler during times of decreased demand, such as off-peak seasons. Several businesses might provide discounts during these times.
Reuse Parts
If at all possible, ask the installer if any parts from your old boiler can be used in the new installation. The cost of replacing parts might be reduced as a result.
Regular Maintenance
Keep your new boiler in good condition by having boiler servicing. This is to ensure maximum performance and avoid future, expensive repairs.
Negotiate
Don't be afraid to bargain with the heating engineer or firm about the price. To win your business, they can be prepared to provide a discount or a better package.

By implementing these budget-friendly tips, you can make the most out of your boiler installation investment, ensuring a cost-effective and efficient heating solution for your home.
Check also, "How to choose an eco-friendly boiler?".

Ready to get a new boiler?
To discuss your boiler options with our heating engineers throughout Birmingham, Sutton Coldfield, Solihull and Tamworth, call us on 0121 405 0404 or head over to our gallery page and browse through some of our boiler installation projects.