Boiler Service Sutton Coldfield: Keep Your Boiler Running Efficiently
Looking to get remarkable boiler servicing in Sutton Coldfield?

Here at Allforproperty Ltd, our team comprises efficient engineers with extensive industry experience and skills needed to service your boiler. We are Gas Safe registered experts aiming to achieve the best results through our expertise and professionalism.
As we are operating throughout Sutton Coldfield and areas within range, please don't hesitate to approach our competent team by calling 0121 405 0404, and we will gladly assist you.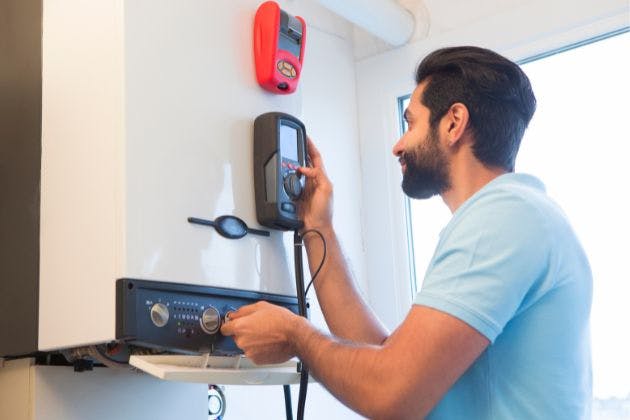 It's crucial to make sure your boiler is operating effectively throughout the year. A boiler breakdown can be very frustrating, especially in the colder months. Proper boiler maintenance may keep your house warm and comfortable by preventing unforeseen malfunctions. In order to make sure that your boiler is secure, dependable, and operating effectively, AllForProperty Ltd provides a thorough boiler service.
An experienced engineer will thoroughly inspect your boiler as part of a boiler service. The engineer will inspect the boiler to make sure it is operating safely and effectively throughout the service. Also, they will clean the boiler's interior parts and make any necessary modifications. A boiler service may guarantee that your boiler is operating at its best and help prevent unanticipated outages.
Signs that Your Boiler Needs Servicing
Servicing your boiler prolongs its life span and prevents issues from recurring. Here are some of the most common signs that your boiler needs servicing:
Filters Blockage: The boiler may get blocked with dirt as time passes. This can result in inefficient heating and hot water supply.
Leaks: If you notice that your bills have increased without using more heat than usual, it could mean that there's a leak in the system. Be sure to call us for a heating engineer Sutton Coldfield to inspect and fix the issue as soon as possible.
Noises: Boilers that make a lot of noise are prone to problems. The rattling sounds could be due to loose pipes or valves that need to be either fixed or replaced.
Why is it important to service my boiler?
Proper boiler maintenance can increase the lifespan of your boiler and help prevent unexpected malfunctions. The following are some of the main justifications for having your boiler serviced...

Efficiency improvement: A well-maintained boiler operates more effectively and can save your energy costs.

Improves safety: This is possible thanks to a boiler service, which can spot any potential dangers and stop carbon monoxide leakage.
Longer lifespan: Proper maintenance will help your boiler last longer and put off the need for a replacement.
Reduced repair costs: Early detection of minor problems can save them from developing into more major difficulties that need expensive fixes.

How Often Should My Boiler Be Serviced?

The majority of boiler manufacturers advise servicing your boiler once a year. Your boiler will operate safely and effectively as a result. You might need to have your boiler serviced more frequently if it's older or you use it frequently. Depending on the age, usage, and condition of your boiler, our skilled experts can give you advice on how frequently you should get it serviced.

What Should I Look for in a Boiler Service Provider?

Transparent pricing
Choose a company that offers transparent and competitive pricing, with no hidden fees or charges.
Guarantees
Look for a company that offers guarantees on all their work, giving you peace of mind.
Good reputation
Check online reviews and ask for recommendations to ensure that the company you choose has a good reputation and provides high-quality services.
Call Us Now to Book Your Slot
Our expert heating engineers are available around the clock to address your boiler issue, so please call us at 0121 405 0404. You can also contact us by using our website's contact form or drop us your query through email at info@allforproperty.com.