Boiler Replacement Birmingham
At AllForProperty, we give consumers two things when they are searching for a new boiler installation: simplicity and efficiency. We understand how tough it is to purchase a new boiler and find the right engineer to install it for you.
With many installers available throughout Birmingham, it can be a stressful process to find a heating engineer that meets your requirements. Our engineers are here to make this process as easy as possible. From guiding you through choosing the right boiler to install for you, we have you covered. Simply call us on 0121 4050404 and we will be happy to help.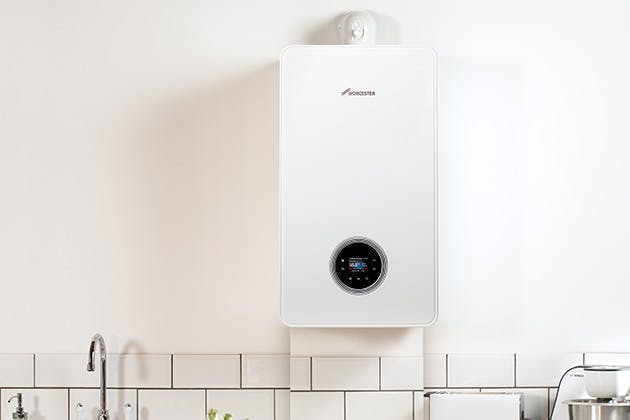 Boiler Installations & Replacements in Birmingham
Our team of highly qualified heating professionals are happy to install a new boiler for you. We are highly experienced in installing major boiler brands, including Baxi. You will be glad to know that we are Baxi Approved Installers and are able to offer expert adivce if you are thinking of upgrading your boiler to a Baxi boiler.
We ensure all of our installations are completed to the highest standards and meet your requiremetns, do not just take our word for it, you can browse through our work by heading over to our gallery page.
Types of Boilers We Install in Birmingham
We are experts in installing several kinds of boilers, including:
Combi boilers
System boilers
Regular boilers
Gas boilers
Electric boilers
Our heating engineers will assist you in selecting the boiler that best suits your demands, your household's needs, and your budget. In order to ensure that you obtain a dependable and long-lasting system, we provide a variety of boiler types from top manufacturers.
Advantages of getting a new boiler installed
There are various advantages to installing a new boiler in your home, these include:
Energy efficient
New boilers are more energy-efficient, which can help you save money on your energy bills in the long run.
Improved safety
New boilers come with cutting-edge safety measures that make using them safer than with previous versions.
Increased heating efficiency
New boilers deliver steady, dependable heat that can keep your house toasty and cosy in the winter.
Commonly Asked Questions about Boiler Installations in Birmingham
What is the typical installation time for a new boiler?
Depending on how complicated the installation is, it usually takes 1-2 days.
What is the price of installing a new boiler in Birmingham?
The kind of boiler, the size of your property, and the difficulty of the installation all affect how much installing a new boiler will cost. To assist you in estimating costs, we provide free quotations with no commitment.
Do you provide service plans?
Sure, we provide a range of services plans to help you when you get your new boiler installed.
Do I require the installation of a new boiler or is my current boiler repairable?
Your present boiler's condition will determine this. It can be more cost-effective to replace it with a new, more efficient boiler if it is older and prone to problems. The condition of your present boiler may be evaluated by a certified boiler expert, who can also recommend the best line of action.
If you have any questions that we have not answered above please get in touch with us by viewing our contact details down below.
Gas Safe Registered Engineers Birmingham
It is very important to make sure that any heating enginer you hire to install a gas boiler is Gas Safe registered. The reason for this is because they are trained to make sure all gas boiler installations are completed safely, keeping you and your family safe. At AllForProperty, we are Gas Safe registered.
When you book a boiler installation service in Birmingham, simply ask us to show you our Gas Safe ID and we will be happy to show it upon request. For more information, get in touch by viewing our contact details down below.
Book Boiler Installations Birmingham
Ready for a new boiler? Give our heating engineers a call on 0121 4050404 or send us a message using our contact form and we'll get back to you shortly.
We hope you choose AllForProperty for any boiler installation services that you may require.